Summer University at DTU Chemical Engineering
DTU Chemical Engineering Pilot Plat is looking forward to invite you for the traditional Summer University in Large Scale Chemical Unit Operations for foreign students at our Lyngby Campus from Monday 3 July to Thursday 27 July 2023.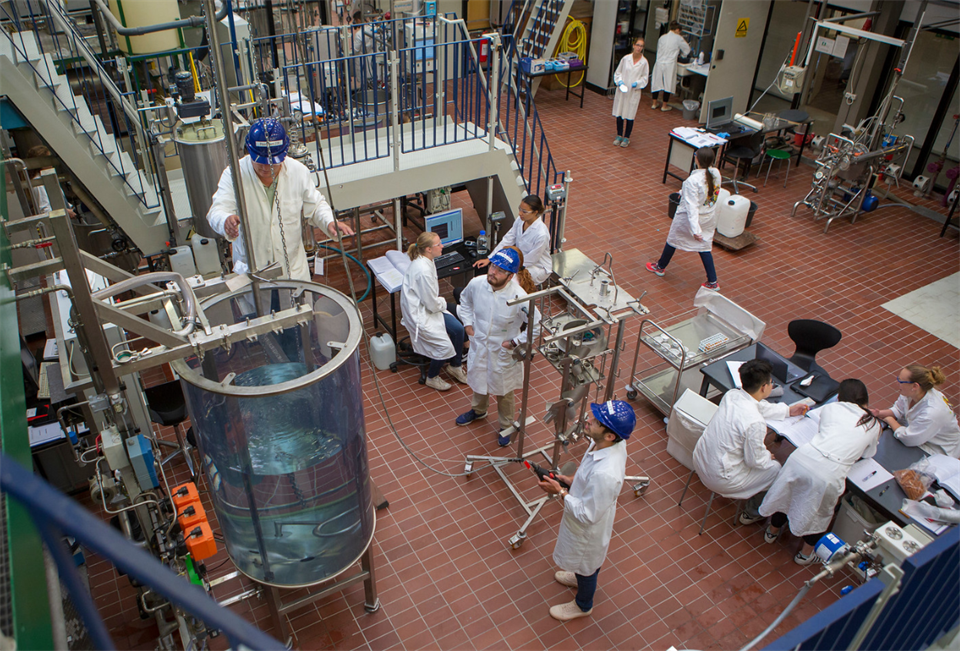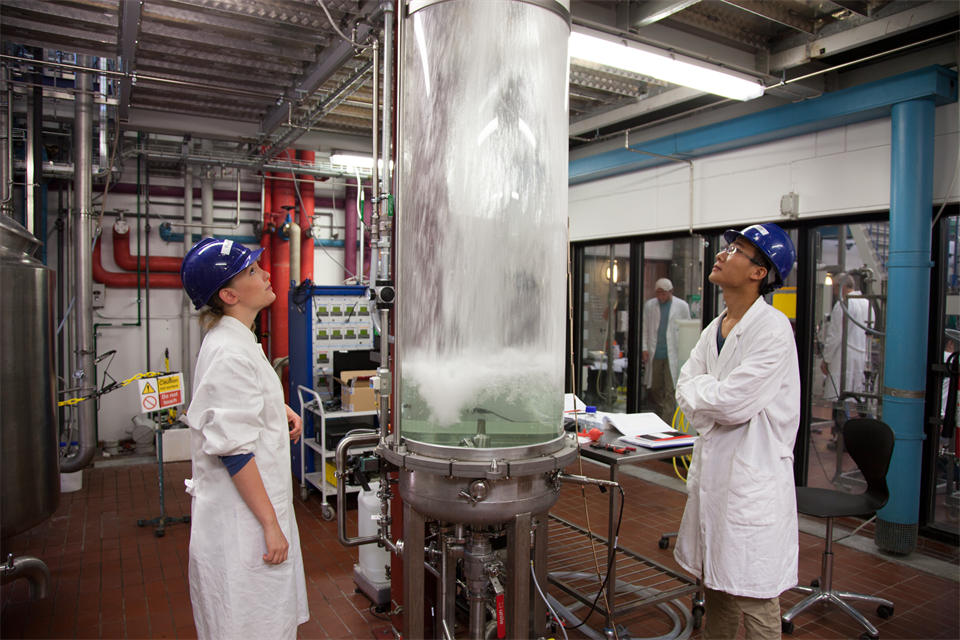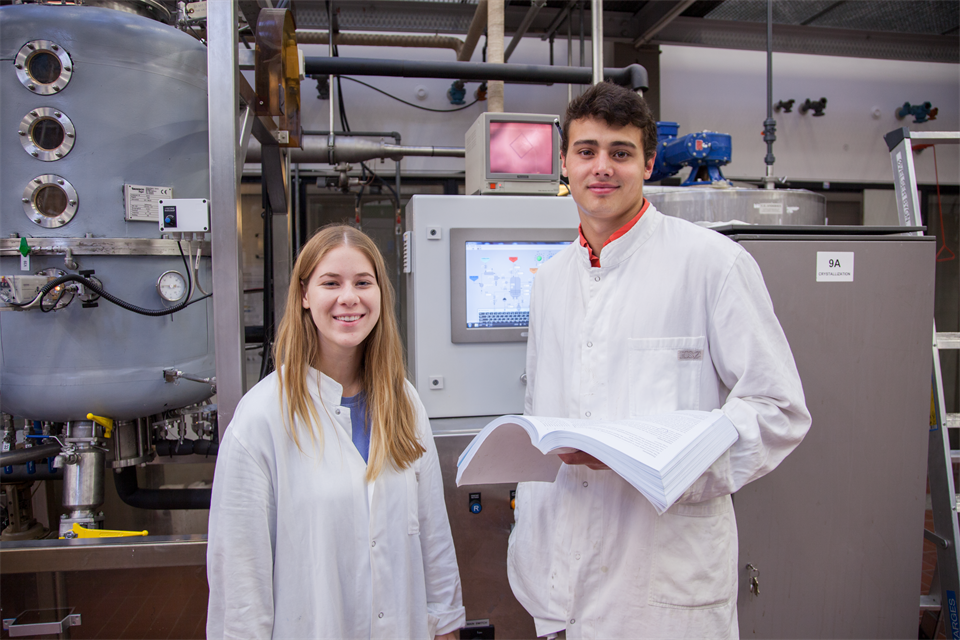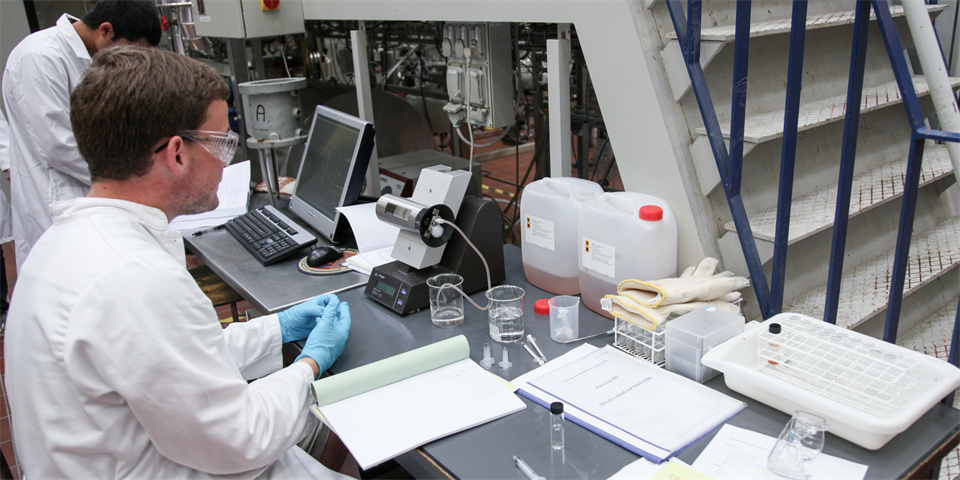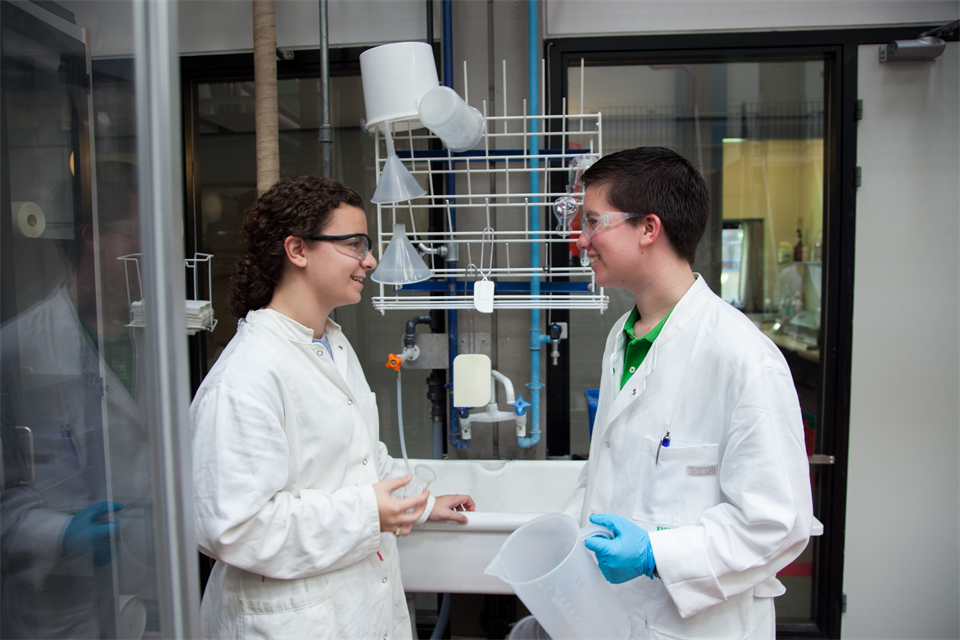 DTU Chemical Engineering's Summer University offers an ambitious and unique program with practical exercises covering a wide range of unit operations at our large and modern pilot-plant facility. By performing experiments on large-scale pilot equipment, the course will challenge you to combine theory with practical experience, as well as data analysis, in order to improve your understanding of unit operations and processes used in the chemical, biochemical, pharmaceutical and food industry.
Learning objectives
The main objectives are to show you the challenges, possibilities and limitations by combining theory with practical experience from large-scale experiments, and to make you familiar with and operate equipment similar to that, which is used in real industrial life.
The DTU Chemical Engineering Pilot-plant facility is considered to be one of the largest of its kind in the world, with more than 30 different large pilot-plant set-ups, all together representing most unit operations to be found within the modern chemical, life science and food industry.
As a DTU summer university student, you will enhance your theoretical understanding, practical and technical experience, as well as process knowledge, by performing six half or full day practical experiments. You will learn how to plan your work including a thorough safety assessment, prepare the utilities and the equipment for the experiments, operate the equipment, analyze the relevant samples, react to the process parameters and take the necessary process decisions – all yourself – in order to maximize the outcome and your learning from the experiments. After the experiments, you will learn how to write a scientific report. Based on the theory and the acquired experimental data, you will calculate and analyze results and provide conclusions and discussion with a critical mind – so that you delve deep into the academic understanding of a given unit operation. All together, you will learn how to act and think as a real process engineer!
Time and date
The 2023 course will run from 3 – 27 July 2023
The course within large scale chemical unit operations is specially designed for international and non DTU students within large scale chemical unit operations.
The intention is to provide the students with experiences as close as possible to practical industrial conditions and equipment from the chemical, biochemical and pharmaceutical industry.
It covers theoretical knowledge of unit operations, heat and mass balances, general process and equipment technology, reaction engineering and kinetics, process control, P&I diagrams and simple chemical analytical methods and calculations.
We wish to show the possibilities and limitations of the theory and provide practical experience and improved understanding of the processes.

Over the course of four weeks,in teams of two persons 6 exercises including reports are performed.

The offered exercises include: Liquid flow in pipes, gas flow, pump systems, flow in packed columns, bubble column, agitation, aeration, filtration, drying in a tunnel, spray drying, fluidization and fluidized bed drying, transport of bulk solids, distillation, absorption, membrane separation, ion exchange, heat transmission, evaporation, crystallization, hydrocyclones, centrifugation, liquid and solid extraction, organic synthesis, fixed bed enzyme reactor, CIP technology, combustion/ high temperature processes and advanced process control experiments.
The 2023 summer university course will take place from 3 to 27 July.

The normal laboratory hours are Monday - Friday from 8.30am - 5pm.

We recommend students to bring their own Lab coat and safety glasses. If not, PPEs will be supplied by the university. Students must bring closed shoes and long pants to be worn during experimental work.

Each practical experiment will last approximately ½ -1 day and preparation of reports will take about 2 days each. In addition every team is expected to make an oral technical presentation of one of the pilot plant units for a group of fellow students. Also every team will give an oral presentation on a non-technical subject with connection to Danish or Scandinavian culture (political, historical, social, art, etc.).

Report correction, grading and report feedback will be supervised by your own accompanying grader, but if your university is not providing such a travelling grader, this work will be done by the DTU teachers.

Upon completion of the course, each student will receive an official certificate from DTU as proof of participation, with the final grade for the entire course (American grading scale). Considering the Danish scale, the course credit is 8 ECTS points.

The course is rather intensive and demanding, and report work during the weekends must be expected. Time for extended tourist activities should take place either before or after the course.
At least 2 years of university studies in chemical engineering and fluent English in speaking and writing are required.
The course is based on theoretical knowledge in chemical unit operations, heat and mass balances, general process and equipment technology, reaction engineering and kinetics, process control, P&I diagrams and general chemical analytical methods and calculations. The level is equivalent to e.g the book of McCabe et al. on "Unit Operations of Chemical Engineering".
In addition, an ordinary university level background in inorganic and organic chemistry, thermodynamics and mathematics is required.
Students must have an acceptance form from their home university in order to attend.
Registration
Registration is done by filling out the application agreement form. Your home university must approve your participation in this course. The registration is not final until we have received your payment.
Payment and Registration due date
The course fee is 2900 USD. This amount covers tuition, educational material, and some social events and excursions.
Accommodation alternatives, see section Accommodation below.
The registration is not valid until the payment has been received. A maximum of approx. 80 students can be accepted.
The course fee may be refunded in full minus 100 USD until 1st of June. Thereafter the cancellation fee will be 500 USD.
Cancellation fees with hotels or BaseCamp are according to their terms.
For enrolled participants a full detailed study program including general practical information about transportation, sightseeing, shopping, etc. will be provided.

Please note that your application is not accepted until the fee has been paid.
Please make your reservation for the course sending an email to course secretary Anne Helene Juul ahj@kt.dtu.dk. Then we ask you to confirm your reservation by paying the course fee no later than 24 March.
Payment details
Bank
Danske Bank
Finanscenter Koebenhavn
Holmens Kanal 2
1090 Copenhagen K
Tel.: + 45 45 12 71 00
Registration Number
4183
Account Number
42 63 97 20 07
IBAN DK
DK5730004263972007
SWIFT code
DABADKKK
Our Address
Technical University of Denmark
2800 Kgs. Lyngby
Questions
Should you have any questions, please feel free to contact course responsible Pilot Plant manager Steen Larsen, or course secretary Anne Helene Juul, who can assist you with the practical questions.
Housing and course start
The course will start 3 July and finish 27 July 2023.
Accommodation must be reserved and paid by the student or the home university. We can recommend the following options:
Zleep Hotel Lyngby
The newly inaugurated Zleep Hotel Lyngby is the closest to to DTU and in reasonable walking distance from Campus. To hear about prices and negotiate a good one, please call +45 70 235 635.
Basecamp
We have negotiated a special price for our summer university participants at the modern student hostel BaseCamp apartments in Lyngby
The price is 1250 USD which includes accommodation in Studio style apartment for the period of 1– 28 July 2023 and includes utilities and a package with complete bedlinens and towel.
The Studio is a single room apartment with small kitchen and own bathroom.
If you would like to reserve a Studio apartment at BaseCamp please contact course secretary Anne Juul ahj@kt.dtu.dk and please pay the accommodation fee together with the course fee no later than March 24.
We cannot guarantee reservations at BaseCamp if not paid at this due date.
There will be a 30 minutes walk from BaseCamp to DTU Campus. Public transportation with train and bus or bicycle rental is also possible.
Cancellation of an apartment according to BaseCamp policy will be charged 50% of the accommodation fee after 1 May and 100% after 1 June.
Arrival
Arrival at your accommodation should be latest Sunday 2 July, as the course will start Monday 3 July at 9 am. Course will end Thursday 27 July in the afternoon.

The DTU course administration reserves no guarantee for the here announced accommodation prices or availability.
For accompanying university graders we may have possibility to accommodation at Campus. Please ask for special rates and accommodation.
In the evenings as well as on weekends it is possible to have social gatherings with fellow summer u niversity students in the local town of Lyngby, or you may wish to visit the many interesting and historic sites in the Greater Copenhagen area. Some social events will be arranged by the university.
While in Denmark you may also wish to experience some of the many interesting and historic sites nearby such as:
The old and historic Copenhagen city centre
The Nyhavn area downtown Copenhagen with its channels and charming outdoor life
The famous Tivoli garden – The oldest amusement garden in the world
The royal palace Amalienborg; the Queens residence, and other royal castles of Copenhagen and North Zealand
The great variety of museums in the Copenhagen area
Hamlets' castle (Kronborg) in the nearby city of Helsingør
The royal burial cathedral and the Viking ship museum in the nearby city of Roskilde
Or maybe take a less than an hour ride by train or ferryboat to one of Sweden's towns of Malmø or Helsingborg
Please note that the course work is very intensive and demanding. Therefore time for extended tourist activities should be planned either before or after the course.
The Pilot Plant digitalization project started in 2021 and comprises of two main pillars: A virtual reality (VR) environment to help students in the preparation and operation of the unit operations and web-based user interfaces for monitoring and controlling of the setups. Both pillars are under continuous development but were deployed for the first time during the 2022 Summer University. Here, the students were provided with tablets to access the VR environment during the exercises and operate the units via the web-based user interface.
The VR environment is freely available. Simply download present4D, either from your app store or the download section of the present4D website. Once installed, enter the portal key TYJ-QJN. Afterwards, you will see for which unit operations the VR can be downloaded.
The new web based user interface, also referred to as supervisory control and data acquisition (SCADA) system, allows users to monitor and control unit operations from any device with a web browser and without the need to install any additional software. Besides executing experiments, the system is also used to log data and automatically forward it to an SQL database for future data science projects.
Another aspect of the digitalization project are virtual lab tours and 360 panorama videos and pictures. Ses below.